Have you always wished to have a perfect smile, but you have problems with teeth?
With the help of tooth implants and aesthetic prosthetics all that is possible.
Aesthetic fully ceramic crowns, aesthetic dental scales – veneers, non-metal dental bridge, inlays and onlays nowadays enable the renewal of the natural look of your teeth. However, a permanent bleaching and/or remodelling of your teeth with the veneers or crowns is also possible.
The dental implants can be the solution for your missing teeth – either just for a single tooth, more missing teeth or even for the total missing teeth. The dental implants are more in more in use as a teeth substitute while at such replacement the rest of your teeth are not required to be ground. The implant as such is used as an independent carrier, which carries the dental crown, dental bridge or it is in use as a support and as an anchorage for a denture.
The lower total denture usually causes various problems due to an inconstantibility. In such cases the implants could be an ideal solution for fixing the total denture, which enables the stability of the denture, better function and nonetheless, better look.
Now you can also whiten your teeth in a fast and save way, with the world's most acknowledged system for whitening – ZOOM.

At Pečnik Implants all of your wishes will be catered for, let it be just an aesthetic coating, dental scale, implantatically supported total denture or a non-metal dental bridge. We are grateful for your trust.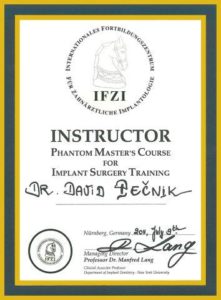 Teeth Whitening
Your smile is important. The smile is that part of the appearance which is noticed, consciously or unconsciously by everyone that you meet.
Dental Plaque Removal
We perform the classic, ultrasound removal of the dental plaque and tartar.
Implantology
The professional surgery team offers you the insertion of the implants – the individual crowns, dental bridges…
Prosthodontics
We fabricate all kinds of crowns, the full ceramic crowns, aesthetic veneers for covering the visible portion of the front teeth,
Meet Us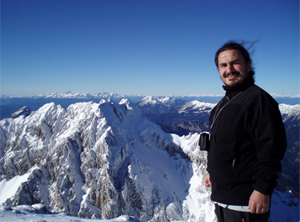 dr. dent. med.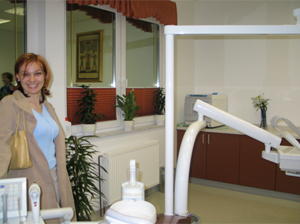 višja medicinska sestra